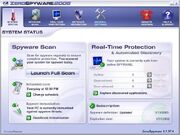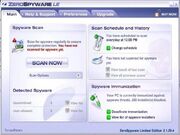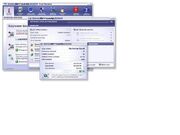 ZeroSpyware is a proprietary anti-spyware software developed by FBM Software for the Windows platform. It can scan and remove many, but not all, spyware and adware programs, as well as rootkits, trojans, keyloggers, dialers, browser hijackers, and commercial surveillance software. The software is characterized by its Flash based interface and built-in customer support protocol.
The software was once listed on spywarewarrior as a Rogue/Suspect Anti-Spyware Product, because it detected false positives. [1]

In September 2004 a new version for the software was released and the issues in the last version were resolved.
External links
Edit